Premier Deep Water Dockage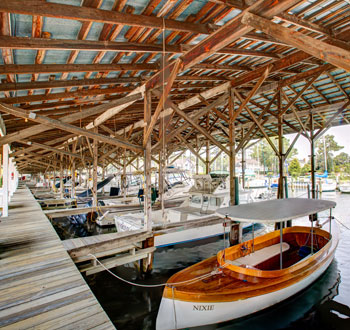 • 121 Slips, 68 Floating Slips
• Transient Slips— See Transients page
• Concrete Floating Docks (A & C-Docks)
• Fixed Covered Slips (A-Dock)
• Floating Open Slips (B-Dock)
• Transient Dock is located off of our office on the Fuel Dock.
• Accommodating vessels larger than 200ft.
• Approach / Dockside Depth: 18 / 15 ft.
• Tide Range: 1.5 ft.
• 30 and 50 amp availability.
See Marina Map for slip numbers and dockage layout.
Largest Floating Slip Marina!
Floating A-Dock expansion. 10 new floating dock slips in front of the swimming pool. See photos of this project under way.