Fishing Bay Marina is a day's run midway between Solomons, MD and Norfolk, VA, and is a popular stop-over for transients and cruisers. We can accommodate boats up to 200ft and have plenty of amenities to make your stay enjoyable. Enjoy a dip in our swimming pool, then explore the beauty of our area using our bicycles, or take our Courtesy Car into Deltaville for shopping and dining.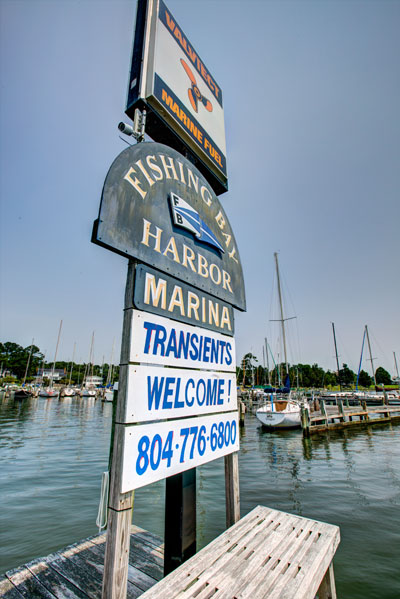 Dockage Rates:
Nightly: $1.75 per foot
Weekly: $7.00 per foot
Monthly: $11.00 per foot
Shore Power
Electrical Rates:
Daily: $10.00/night
Weekly: $30/week
Monthly: $60/month
Anchored
or Moored Customers:
Enjoy our many amenities for a Facility Fee of $10.00 per person per day. (Weekly and Boat Rates available) Send an email to inquire: info@fishingbay.com
We have a Courtesy Car, Bicycles and Swimming Pool available for our transient guests.
See more detailed information about our facilities and amenities for transients.